Choosing the best siding for your home is about more than how it looks – you need to consider which of the various maintenance free materials will work best with your property, including vinyl siding (brands include Royal Building Products, Kaycan, and Gentek), cement board, (KWP Products Nature Tech) engineered wood, and Quality Stone siding products. We use only top-rated materials from some of the world's top suppliers.
Because we are experts at siding in Winnipeg, we can advise you on the best product for your particular needs, and work with your budget to get the best results possible. While we're there, we can also upgrade the R-value of walls by adding insulation, bringing down future heating costs.
Our Winnipeg siding contractors are experts in what they do, and like the rest of us at Pristine Roofing and Siding, take great pride in making our customers happy. It is a great feeling when homeowners see their new siding and fall in love with how it improves the look of their home.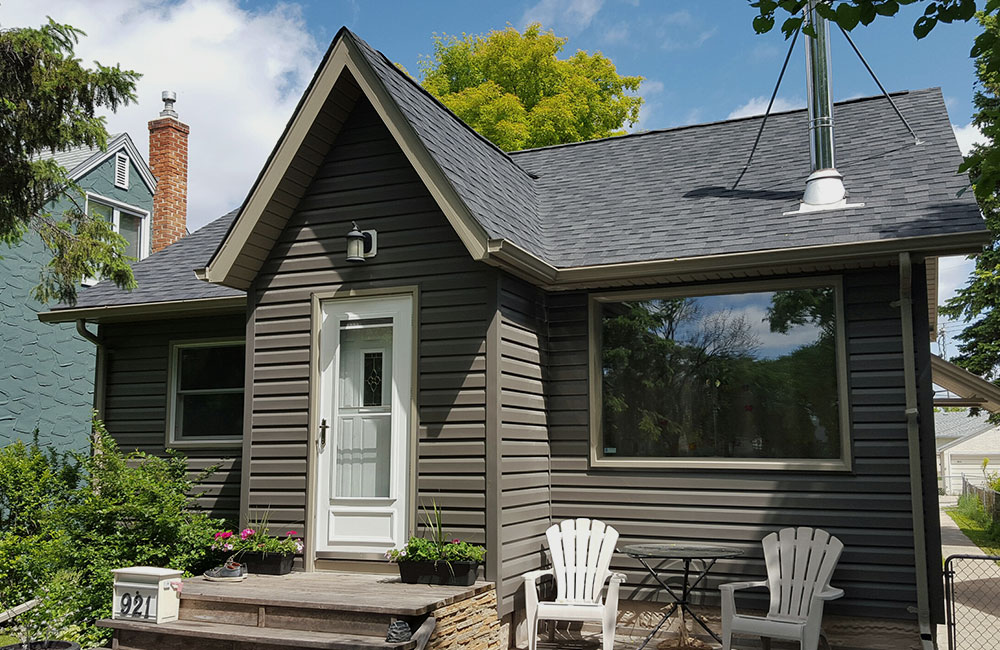 What Sets Pristine Roofing & Siding Apart?
Your satisfaction is absolutely necessary, but we don't stop there. We have high standards, and we want to make sure that those standards are met on every job, which is why we provide a complimentary inspection once the work is complete.
We take extra time to assess all the factors that can affect the longevity of your roof and the comfort of your home, including:
Ventilation
Air leakage
Condensation
Ice damming
Insulation (we can provide both removal and spray foam installation services)
We understand that our customers are usually working within a budget, so we offer different options ranging from good, better, and best so that you can choose the one that's right for you and your family.
Our contractors are COR-certified by the Construction Safety Association of Manitoba.
Request an Estimate